Category Archives:
Cycling news
Due to the increasing traffic pressure in urban areas, bicycles are considered as one of the effective solutions to solve the problem of congestion and air pollution.
Dubbed the Kingdom of bicycle, bicycles are a part of Dutch people's lives. The number of bicycles in the Netherlands is 23 million, out of a total of 17 million people. The number of bicycles in cities always accounts for over 70 percent of vehicles.
This achievement is thanks to reasonable policies, tireless efforts and above all the love for bicycles as well as the consciousness and spirit of the Dutch people. In the UK, former Prime Minister David Cameron once said that the country would invest about £ 94 million in upgrading infrastructure and improving traffic safety. They attract more bicyclists.
The £ 94 million will do a lot to make people safer when cycling. There are more people who want to use bicycles more, and we will support that.
One of the popular methods used by many places is to provide free bikes. As in the Australian city of Adelaide, free bicycles are available in many places for residents and tourists to use.
The city of Birmingham, UK, offers bicycles to low-income people if they agree to use them. Gothenburg residents who commit to using fewer cars will get free bikes from the city government.
But increasing the number of vehicles and bicycle users is not enough. It is necessary to have transport infrastructure as well as policies to encourage and use bicycles. For example, like New York City, thanks to infrastructure investment policies in the past few years. Bicycle lovers can cycle continuously for 25 miles without any hitches.
Bristol Streets also apply the same rules on some major roads. The speed restriction will make traffic on the roads safer, convenient for cycling and walking.
Since 1994, bicycle anti-theft registration has become a mandatory obligation for bicycle owners in Japan. Registration is very simple. All bicycle shops support this registration, with no extra charge. And it helps you get your bike back if it is lost, so you have to register as soon as you buy a bike.
If there are no lines and a sign indicates that bicycles are allowed to travel on the sidewalk, bicycles must always ride on the road. Only the following subjects are allowed to walk on the sidewalk for pedestrians: children under 13, seniors over 70 and people with disabilities.
\
One of the actions that are quite common but strictly prohibited in Japan is to honk to clear the way to pass cars or pedestrians. In Japan, pedestrians are given top priority and all vehicles must give way to pedestrians. So you rarely see the Japanese honking and thanks to that the roads are very quiet and comfortable for walking right!
This violation has a fine of up to 50,000 yen, depending on the degree of forgetting to turn on the light, broken lights or no lights. If your bike does not have any lights or it is a problem, go to the store 100 yen and buy a new one to replace.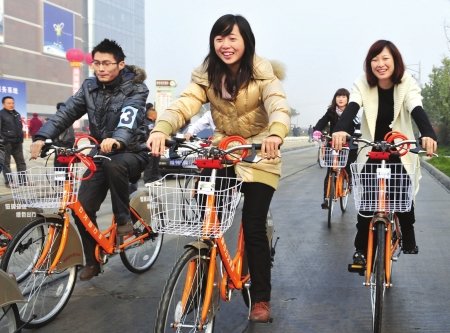 Do you find it strange that Japan doesn't see anyone riding a bicycle on the back seat? Because this is strictly prohibited! Only children under 6 years old are allowed to sit on the back of the bike, no matter how big the saddle is and how close friends are, they can't pass each other!
Even bicycles, alcohol is still banned, because even though the damage is not high, the bike driver may lose his life if traffic is not fully awake. Concluding this article are some of the behaviors you must immediately remove if you still want to ride a bicycle